Aesthetics Services
Stewart Aesthetics LLC
Soften Rhytids (Wrinkles)
Botulinum toxins for the brow, forehead and eyes, etc.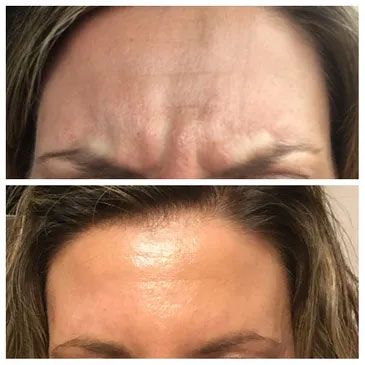 BOTULINUM TOXIN WRINKLE TREATMENT
Above demonstrates the use of botulinum toxin to reduce glabellar frown lines. Our frown lines can make us appear continuously angry when we are not! Correcting our "elevens" early can prevent the skin from being permanently etched. When relaxing the depressor muscles of the brow, most people enjoy a concomitant, appealing eyebrow lift.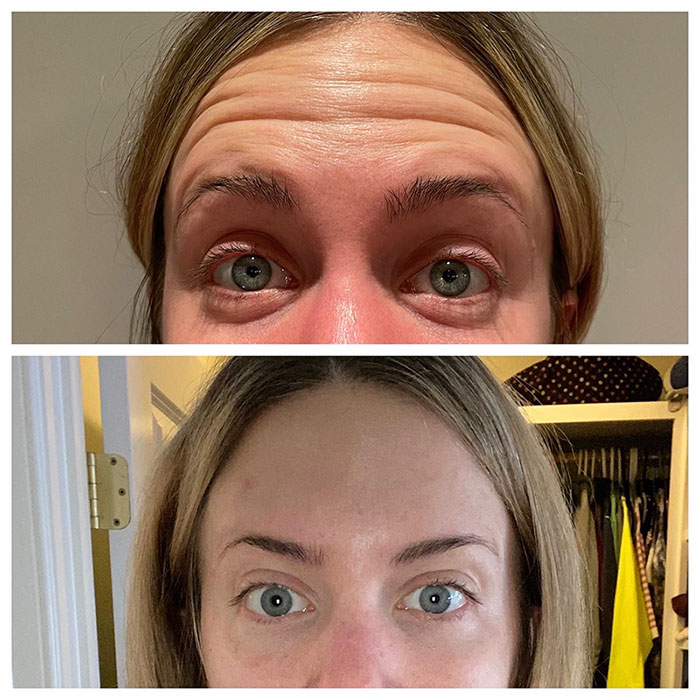 HORIZONTAL RHYTIDS OF THE FOREHEAD
Horizontal rhytids of the forehead are gently relaxed allowing for expression with smoothness and sheen over the frontalis muscle.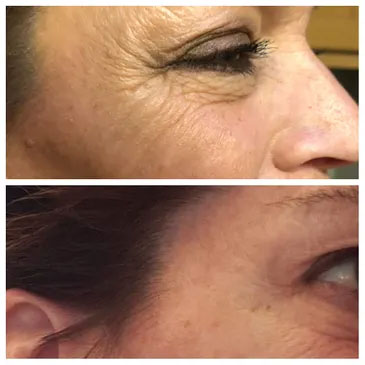 PERIORBITAL RHYTIDS CAN BE SOFTENED
Periorbital rhytids can be softened with botulinum toxin. The eyes "open up" and appear larger. Now you can smile without the "crowsfeet".
"If it makes you feel beautiful, then do it."
Volume Loss
Facial, Cheeks, Lips, etc.
Dermal fillers are utilized to address volume loss which occurs over time due to genetics and ultraviolet exposure. The skin near the nose and mouth can be rejuvenated by filling voids of the nasolabial folds (parentheses) and the mesomental (marionette) lines. The drooping corners of the mouth can be lifted with dermal fillers. The look is youthful and "happy".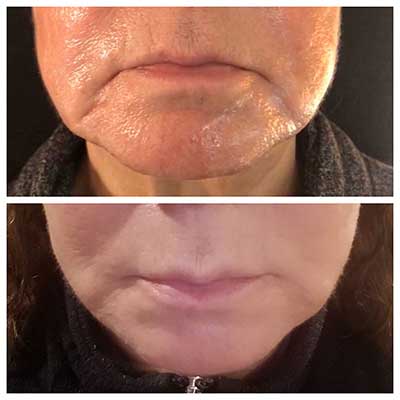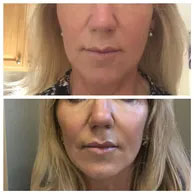 DERMAL FILLERS CAN AUGMENT CHEEKBONES
Dermal fillers can augment cheekbones giving the midface volume and attention. Our eyes first notice a beautiful pair of cheeks which are the hallmark of youth. Younger ladies enjoy the bounteous, higher model-esque cheek.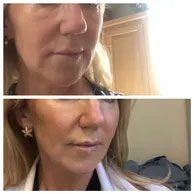 CHEEK AUGMENTATION TREATMENT
Stewart Aesthetics also offers Cheek Augmentation treatment.
It is often recommended to treat volume loss in the midface first. By lifting the cheeks, the lower face will improve by softening the nasolabial folds.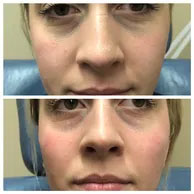 VOLUMIZING MID-FACE – BEFORE & AFTER
Volumizing of the mid-face.
Patients benefit from cheek augmentation at any age. The face is sculpted and enhanced.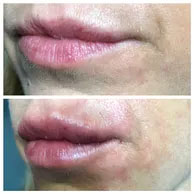 As we age, our lips lose volume and color. The lips may become asymmetrical, appear wrinkled and the vermillion border becomes obscured. Filling the lips can address these changes.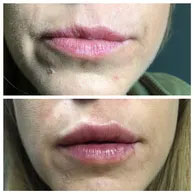 Lips can be plumped with dermal fillers which enhance one's own lip lines. The look can be subtle or sensuous and is directed by the client. Thinner lips can now have fullness.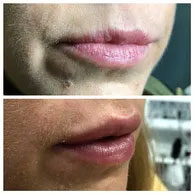 Vertical lip lines ("smoker's lines")
Vertical lip lines ("smoker's lines") can be smoothed without enlarging the lip size. Treating the lips can address these changes.
"The best wrinkle is the one you never get."
Skin Rejuvenation | Chemical Peels
Treats dyspigmentation, Fine Lines, Enlarged Pores and Poor Skin Texture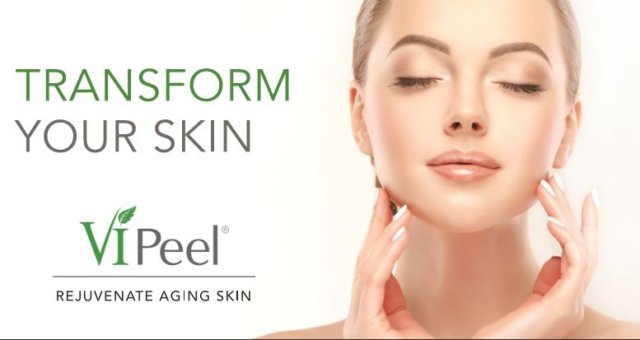 Medium-depth Chemical Peels
Medical-grade chemical peels must be applied by a health care professional. This extreme exfoliation will enliven your skin, unclog pores, reduce acne breakouts, treat brown spots, diminish pores, improve texture and promote a healthy glow. I use the painless Vitality Institute Peel that is safe and effective. It can be used by all skin types.
"It's time to fall in love with your skin!"
Essential Skin Care
Essential Skin Care & Treatments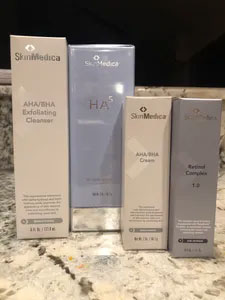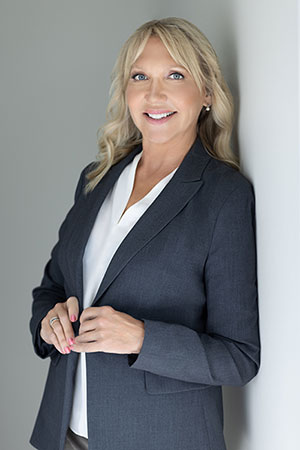 Daily skin care is essential to maintaining our skin's luster and elasticity. My philosophy is based on these principles: prevent, restore and repair, maximize assets and protect. I promote intelligent skin care based on scientific principles and results. Please allow me to guide you in achieving your skin's maximum potential.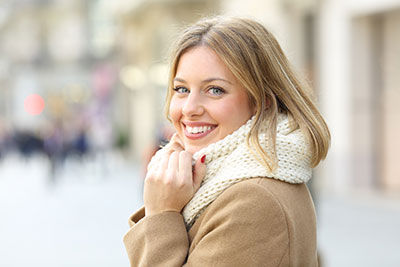 I endorse Allergan's ALLE` program which earns you points towards Allergan services and products.  I also utilize Galderma's Aspire program which earns points and coupons towards the Restylane family of fillers and Dysport.
Stewart Aesthetics LLC
Moving to new location September 15th
1300 Veteran's Memorial Highway
suite 130A
Hauppauge, NY 11788.
Email: stewartaesthetics@gmail.com